Meghan Markle 'Embarrassed' Harry & Pissed Off Fergie With Rude Pregnancy Announcement, Says
Yet another tell-all book about Meghan Markle and Prince Harry — and even more Royal tea-spilling.
This time the tome is Royals At War: The Untold Story of Harry and Meghan's Shocking Split with the House of Windsor by journalists Dylan Howard and Andy Tillett, who take you back to the biggest little social scandal in October of 2018 — when two things which should both have been perfectly happy occasions collided to produce something completely awkward and kinda rude.
When the news of Meghan and Harry having a baby first dropped, the world collectively congratulated the happy couple. While their child, whom we would come to know as little Archie Harrison, would never sit on the throne, any Royal baby is big news. Big, wonderful, spotlight-stealing news.
You remember now, right?
Yep, it came out shortly after the announcement that the first time the Duke and Duchess of Sussex spilled the beans was at another austere occasion — the wedding of Princess Eugenie and Jack Brooksbank.
At the time we thought that was pretty rude — and so did our readers if you look at the poll numbers (below)! We mean, who steals the bride's big day by announcing such huge, overshadowing news??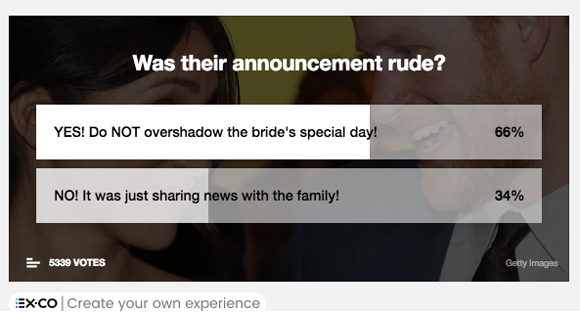 Not only do the authors confirm Meghan dropped the baby bombshell to the family gathered for Eugenie's wedding, per a DailyMail.com excerpt they also claim to have inside accounts of the REAL response by certain members, including Eugenie AND the mother of the bride — the OG Fergie — Sarah Ferguson!
They write:
"Meghan put her foot in it when she decided that it would be the ideal moment to announce that she and Harry were expecting their first child… This was a huge social gaffe, even if you were not a royal — stealing the limelight from Eugenie, who was furious, as was her mother, Sarah."
Obviously they aren't going to come out and say so since it makes them look petty and self-centered… but OBVIOUSLY they were pissed! And totally justified in their anger, too! You do NOT steal the bride's spotlight!
And here's a bigger shocker: according to the book, which hits shelves both physical and digital on Tuesday, June 30, Harry didn't know the announcement was coming — and ended up leaving the wedding feeling "embarrassed" by the huge faux pas.
So why would Meghan do such a thing?
Well, one theory says it was revenge after Queen Elizabeth denied Meghan the chance to wear the emerald tiara she wanted to for her wedding (over supposed issues with its place of origin) then let Eugenie wear it just five months later! You can read all about THAT messy exchange HERE!
Do YOU buy this new reporting on Meghan and Harry's problematic pregnancy announcement?
Related Posts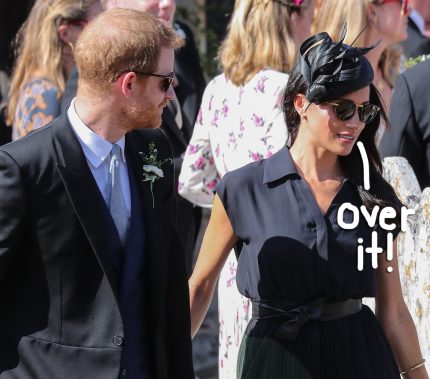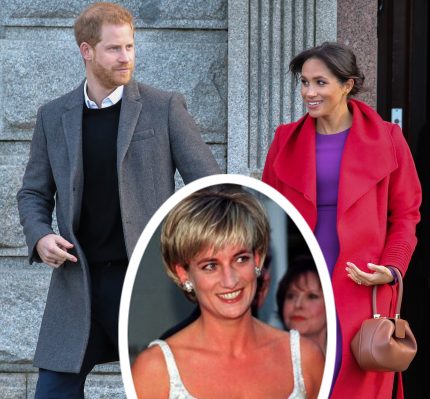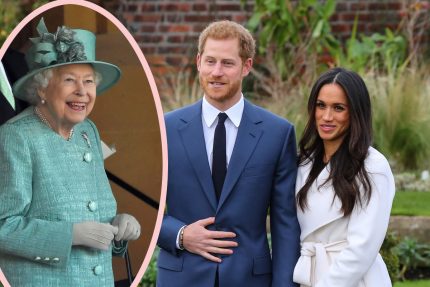 Source: Read Full Article