Mary-Kate and Olivier's "Ugly" Divorce Is Getting More Yikes by the Day
Remember back in 2015 when Mary-Kate Olsen and Olivier Sarkozy got married with "bowls and bowls filled with cigarettes" as decor? And you were like, wow, the perfect couple does exist? Yeah, well, unfortch things have changed. Mary-Kate and Olivier are one of several celebrity couples getting divorced during quarantine, but their split might win the award for the messiest. And I say that as someone who has spent way too much time digging into Kristin Cavallari and Jay Cutler's cheating allegations.
What makes this whole thing even weirder is that Mary-Kate and Olivier are a notoriously private couple. Their names almost never pop up in the tabloids, they don't use social media, and they pretty much keep to themselves. But this divorce has been very pubic thanks to each day bringing increasingly bizarre updates. Here's a breakdown of their breakup.
May 13, 2020
News drops that Mary-Kate and Olivier are divorcing. The internet is immediately intrigued due to things starting off all kinds of messy. Like, this is a visual representation of their divorce thus far: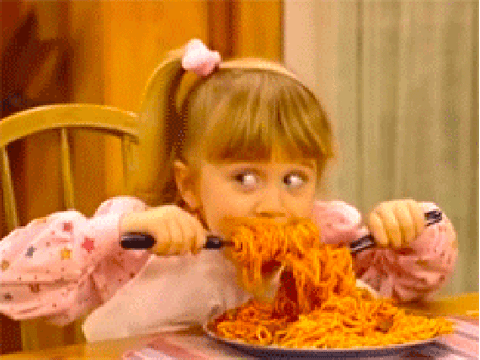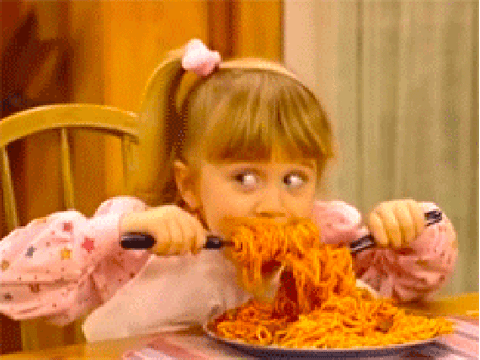 Apparently, Olivier gave Mary-Kate (who has an "iron-clad prenup," btw) until just May 18 to get all her stuff out of their New York City apartment, and she claimed that he terminated their lease without telling her. We also find out that Mary-Kate filed an emergency divorce petition in the hopes of protecting her property until May 30. To put it in her words:
May 14, 2020
Like thirsty moths to a flame, sources emerge and start spilling tea. "It's gotten very ugly between them," one insider tells E!, adding that the divorce has become "heated" and Mary-Kate is "done with constant drama."
At this point, Mary-Kate reportedly leaves NYC in order to spend time with her twin sister, Ashley, outside the city. I can only imagine this is what that looked like: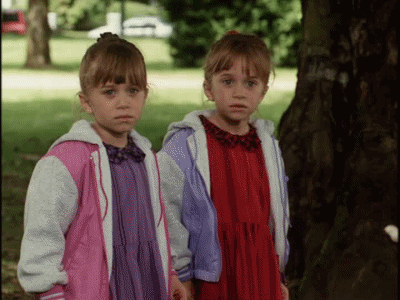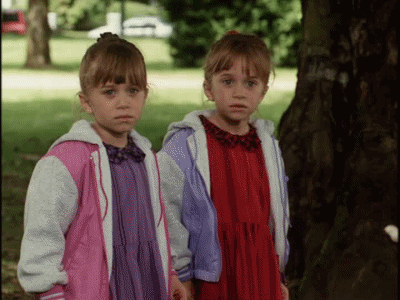 May 15, 2020
Mary-Kate's petition to speed up the divorce is denied due to being deemed "unessential." By the way, if you're wondering what her petition even said, People got their hands on a copy. In it, the designer writes, "I am petrified that my husband is trying to deprive me of the home that we have lived in and if he is successful, I will not only lose my home but I risk losing my personal property as well."
Mary-Kate adds that she's "gravely concerned that my husband will dissipate, dispose of and/or secret not only my separate property belongings but also our marital property belongings that are in the Gramercy Apartment…My husband is trying to force me out of our home by his failure to renew the lease on the Gramercy Apartment, which he terminated without my consent."
Yikes.
May 16, 2020
Because inquiring minds want to know, an attorney explains to People that Mary-Kate's divorce simply doesn't count as an emergency:
May 20, 2020
Details start being spilled about what, exactly, lead to Mary-Kate and Olivier's split, with a source telling People that Mary-Kate wants kids. "A few years ago, having a baby was not a priority for her. This has changed," the source says. "Olivier has two grown kids and doesn't want more. Mary-Kate thought he would budge on that and he hasn't."
On top of that, the source claims, "Olivier is a party boy and a big spender. He loves the high life. Mary-Kate prefers to be quiet and alone and doing the things she likes. She's not that interested in socializing—she likes small gatherings with select people. They ended up being apart quite a bit."
May 21, 2020
A pretty alarming report breaks that Olivier wanted Mary-Kate to be a "stay-at-home wife" because apparently he's living in the 1950s. Like…is he not aware that Mary-Kate has a self made fortune of $250 million, orrrr?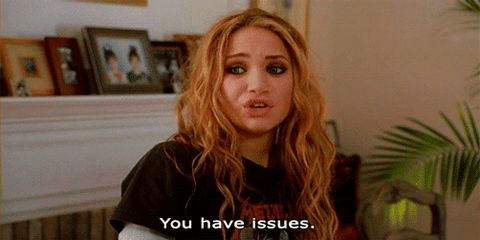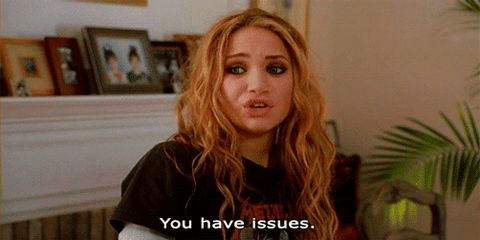 Anyway, a source tells People that "Mary-Kate is extremely hard working and focused on her business. Her work schedule is beyond disciplined. She is the type of person who would never complain about a 12-hour work day. Olivier never understood her drive and passion. He would have loved to have a stay-at-home wife."
GOODBYE, SIR. That's all for now, but we'll be updating this timeline with the latest installments in this mess.
Source: Read Full Article